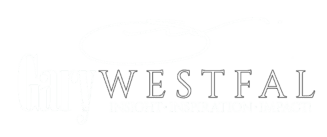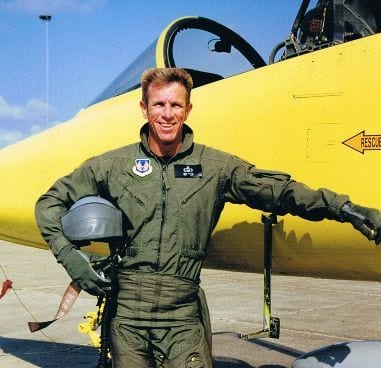 I wasn't always a best-selling author. I wasn't always a licensed air traffic controller or an expert in the field of military special operations. I didn't always have a positive outlook, a great marriage, or an ideal relationship with my children, as I do today. And I wasn't always very smart with money.
In fact, I can remember a time when I could barely make ends meet. 
Desperation can be a life-changing experience.
As a young man in my twenties, I had no money and no sense of how to use what little income I had. Despite the fact that I had a steady job in the air force, it didn't pay well. I was an airman, which is to say, I was in the lowest echelon of pay grades. In fact, a study once conducted by the US Census Bureau placed an Airman's income below the national poverty line. I actually qualified for food stamps and government assistance programs…and I was in the government! Things were so bad financially that I had resorted to purchasing diapers and baby formula for my newborn daughter using what was left on a nearly maxed-out credit card. 
I hit an all-time low in the checkout line of a local grocery store one day when my credit card was declined—bread, milk, and baby formula waiting to be paid for on the conveyor belt in front of me. I walked away from the checkout line empty-handed, dejected, and embarrassed as I made my way to my over-used, worn-out car and turned the key.
…Nothing. The battery was dead. 
They say timing is everything. This timing defined very the moment I had reached the end of my proverbial rope. 
There I sat—the weight of the world upon my shoulders—unable to move or fulfill my most basic obligations. I was stuck! I didn't know where to turn. The engine wouldn't start and, as far as I was concerned, my life was in the same dire straits as that old worn-out engine. It was the worst feeling of helplessness I had ever known.
I placed my face into my hands and started to cry.
A few moments later, I looked up, as if to stare at the heavens through the roof of the car, and called out to God, tears streaming down my face. "If you can hear me, I sure could use a miracle right now," I said. "Just show me how to get out of this. I'll do whatever it takes." 
As I sat in my broken car with a broken spirit, it suddenly occurred to me that if anything was ever going to change, I knew I would have to be the one to change first. It was right then and there I had resolved never to be in such a position again. I describe my epiphany as a collision of all of my emotions—fear, anger, intolerance, and stress—all coming together at once. Whatever it was, something changed within me and I could sense it. I was suddenly more determined than ever to overcome my circumstances and find a way to not only survive but to thrive. 
After I collected myself, I got out of the car and opened the hood, determined to figure out my mechanical issue. Of course, it didn't help matters that I had no idea what I was doing or any mechanical expertise whatsoever. I just knew I wouldn't get anywhere by sitting still. 
As if out of nowhere, a nice gentleman approached and kindly offered to help me by jump-starting the battery. Our small talk led the discussion to my desperate financial situation, which led to him offering me a part-time job at his furniture store. After seeking approval from my full-time employer—the USAF—I accepted, and soon after, I began working for him while reconstructing my life, my mindset, and my financial situation. 
To this day I still remember the moment I had made the decision to take responsibility for my life. It was as if I had discovered an entirely new perspective of myself. I would learn later, in retrospect, that it was a turning point—a defining moment—that brought about a transition in me from adolescence to adulthood…from acceptance to determination. 
A part of me died the very same day that old battery died. But I was able to jump-start two things that day—the failed car battery and my pathetic circumstances. From that moment on, I was more consciously aware of so many things that would take me from where I was to where I am today.  Among them…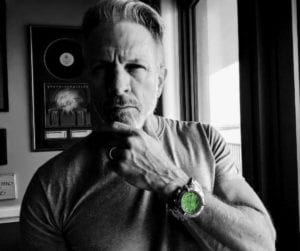 Choices have consequences.
Circumstances will never define me.
I am responsible for the content and quality of my own life.
If you want answers, you've got to ASK.
Sadly, there are people who never make the transition from acceptance to determination. These people are the same ones who insist on blaming everything and everyone for their circumstances. Thankfully, there are many others who have a far different mindset. 
I talk with people from all over the world in all walks of life in every conceivable situation and circumstance. I can tell you there is great clarity offered by the perspective of an open mind. I find it refreshing to speak to people who are ready and willing to step out of their own way long enough to listen to insight, wisdom, and few simple steps to completely turn their lives around. 
Most people are simply trapped in a life they have allowed their mind to create. Once they discover they have the power to break free from that life to one they can actually direct…it is simply a magical thing to observe. It is as if I am witnessing an actual transformation take place before me in real time, all because of a willingness to seize an opportunity to improve. 
 If you are ready to seize opportunity, to take control of your life, and to witness your own transition, then you've found yourself at the right place at the right time for the right reason.  
Opportunity is all about timing and a willingness to seize the moment. So, fasten your seat belt, set your biases aside, and turn on the ignition to your brand-new state of mind as we explore the possibilities together.

ENGAGE WITH GARY
 for
Insight, Inspiration, and Impact...leading to
Your Best Life!