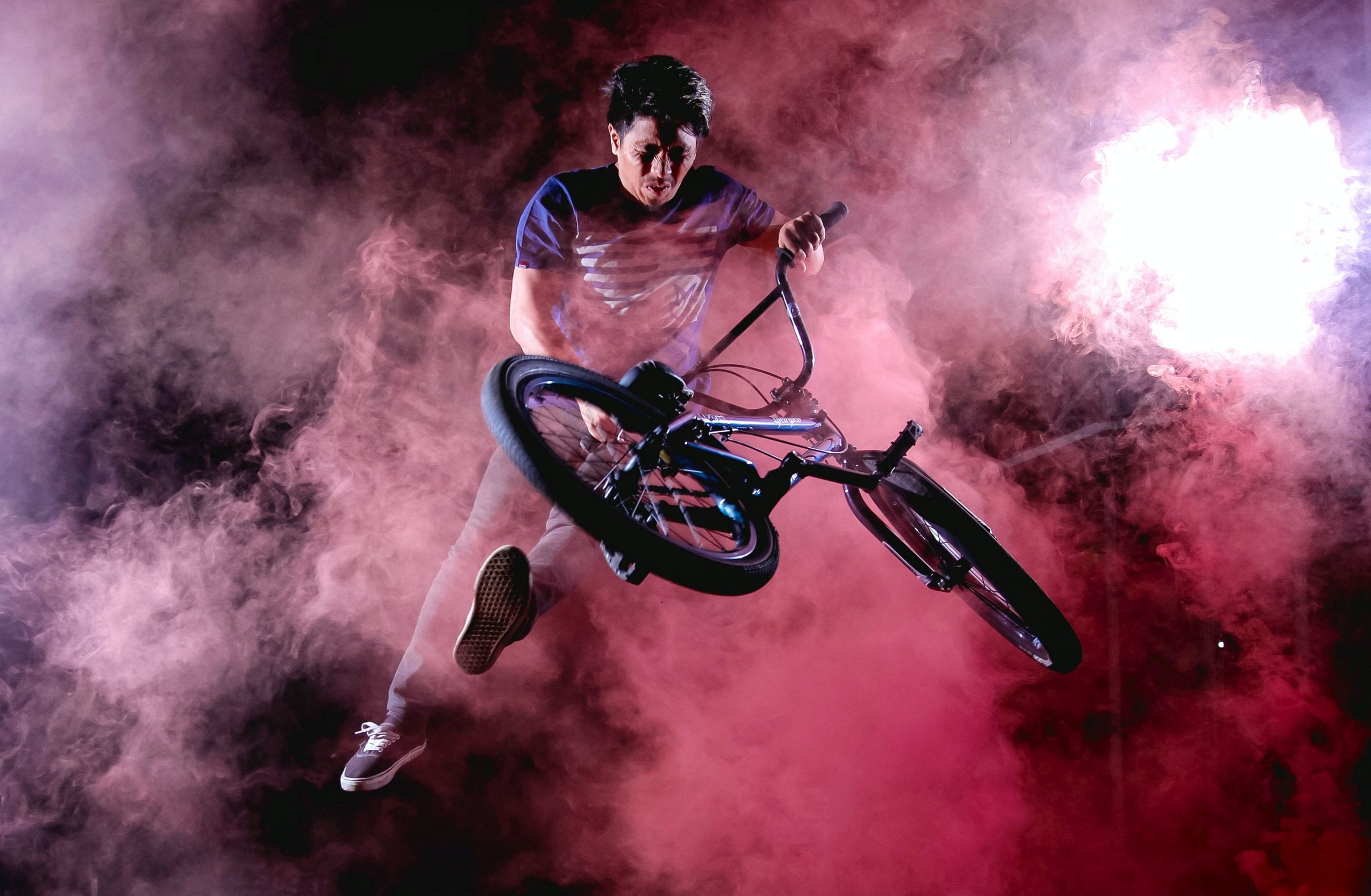 The journey to success requires a level of performance the likes of which dissuade most people, largely because of the time, sacrifice, and effort it takes to begin to see results.
Let's be honest, success and achievement require certain things of us; determination, tenacity, and fortitude among them. Each of these aspects lends credence to our ability to perform. If you're determined to be the best, your performance must be superior in order to set you apart from everyone else.
Superior performance requires determination, consistency, and hard work. In other words, it's not so much about what you're born with inasmuch as your resolve to do whatever it takes to achieve something. It is not an endeavor for the weak-minded, faint of heart, dabblers, or the impatient.
The development of the skills and habits of superior performance requires you to adopt a mindset that arms you with the tenets of sacrifice, struggle, determination, and an honest self-assessment of what it is you truly desire in life. There are no shortcuts.
Your journey to success and superior performance will ask a lot of you, most often with grueling requirements that are beyond your current levels of expertise, stamina, or competency.
But wait!
If you have the will, life will not disappoint you. If you refuse to be discouraged by what it will take to go from ordinary to extraordinary, then you will most certainly succeed. Don't allow the work to dissuade or frustrate you because it is through determined practice that you learn and grow.
Determined practice is practice (or effort) with a purpose.
Determined practice is a meticulously structured and highly engaged practice designed to improved performance leading to the kind of success that only the most determined and dedicated ever truly achieve. This is not to say that most people are unable to accomplish this level of success. It is to say, however, that most are unwilling.
Determined practice is deliberate and not always fun or enjoyable. Think about what it takes just to maintain an acceptable (not superior) healthy lifestyle - proper nutrition and consistent exercise…not always "fun" by any stretch of the imagination, but absolutely necessary to maintain a healthy balance. Look around you. How many people would you say display the kind of physique that represents healthy lifestyle choices?
If you focus only on the tasks it takes to achieve, then your state of mind will very often convince you the "work" will not be worth the results you seek. However, if you want to acquire the skills of superior performance, you must understand the principles of determined practice and learn how to make it a part of your daily lifestyle. You must shift your focus from what it costs to what it pays in terms of the results you seek. In other words, you must be willing to do what most others are not willing to do in order to attain something they never will.
In my quest for personal excellence and goal achievement, I've discovered four principles that will not only propel you toward your objective of achievement but will also shape you into a superior performer - the kind of performer others aspire to but rarely achieve. Follow these principles and you'll begin to see changes take place you could never have imagined. Fair warning: these changes will come frustratingly slow at first, but will each serve as an incremental step toward superior performance that will compound with consistency.
Four Steps
Motivation: We hear this term used so often that we almost turn a deaf ear when it's used. Despite that, however, it is an absolute essential element. You must be motivated to achieve an objective or, quite frankly, your plan will fail. Spend some time on this step. Take the time to understand your motivations (your reasons for pursuing a goal). It is the essential "why" in your quest for achievement. Are you intimately familiar with why you want to achieve your goal? If not, get reacquainted with your motivations before moving on to the next step.
Accountability: You can have the best plan on the planet, but unless you're accountable to someone other than yourself, you'll tend to find "reasons" (excuses) to stray from the rigid course you should be taking. One of the best sources to be accountable to is a mentor or coach. A mentor or coach can not only hold you accountable but can provide an outside perspective and an unbiased analysis of your performance and progression. A mentor or coach is also an excellent source of expertise if chosen wisely. Even the best among us have mentors or coaches. Who is your mentor or coach?
Tenacity: A focused determination is that trait that takes you into a zone of required effort (work) few dare to tread. Tenacity helps you look at a mountain and confidently convinces you with a nod and a wink that says, "I can do this!" It helps you ignore distractions, discomfort, and discontent. Tenacity propels you through temporary pain for permanent gain. It is the psychological grit that carries you through the sweat and grime that keeps others on the couch, preferring instead to watch their favorite TV program or sportscast while they dream of "someday" or "luck." Finally, tenacity provides the last ounce of energy to follow through and cross the finish line of your plan.
Patience: It has long been said that patience is a virtue. The virtue of patience allows you to be tolerant of apparent slow (methodical) progress, setbacks, failures, and learning opportunities. These things are inevitable and will cross the path of your intentions. However, patience allows you to see these things as temporary as you develop the skills it takes to overcome and perform superiorly. Patience imbues a quality that transforms your ability to see things others cannot. It changes you for the better and helps you to improve rather than to become frustrated. Patience pays dividends far beyond superior performance and helps improve your insight, revealing opportunities and appropriate timing. These insights will change you physically, psychologically, and spiritually.
Listen, if you connect with any aspect of determined practice then you have what it takes to escape your current circumstances and rise to the level of self-mastery you desire. You can have more, achieve more, and become more if you are willing to apply the steps of determined practice to your goals and aspirations.
Keep in mind this is not something you try. Rather, it is something you embark upon with determination. So…be determined and get ready to enjoy the rewards of Your Best Life ever!
Until next time…